The #1 Most Respected
Store Closing Sale Expert,
Two Decades Experience.
Walk Away Proud And Profitably.
The proven and consistent way to profitably convert your retail inventory and assets to fast cash, and close your store.
Just imagine your store looking like this now
To long lines of customers and minimal discounts when the sale starts
And looking like this after the store going out of business sale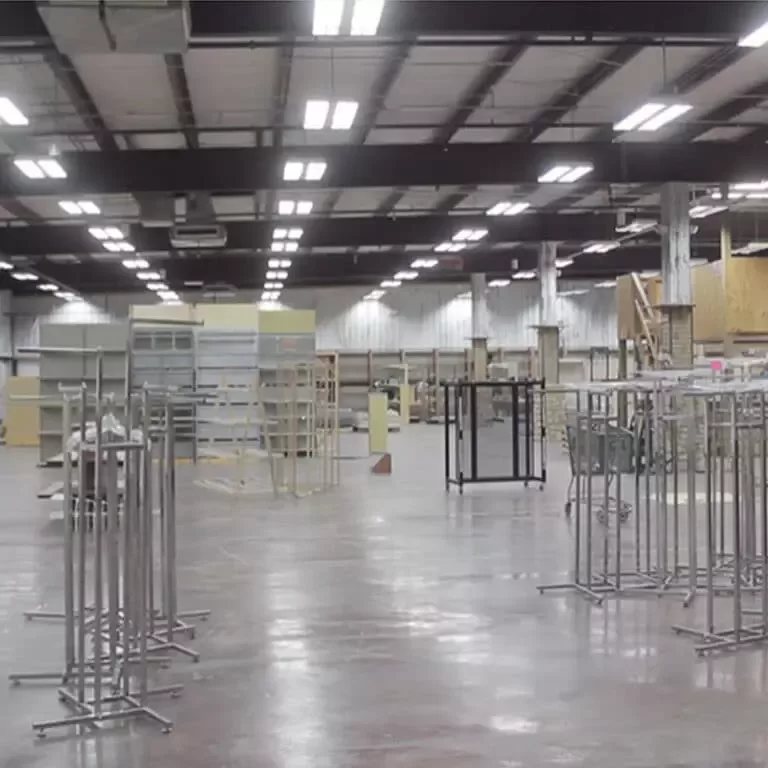 I understand you may be concerned about what the best move is for you in regards to your store.
Obviously you're reading this content right now for a reason…because you're looking for solutions, right?
After well over 2 decades of helping hundreds of retail store owners just like you conduct a successful Going Out Of Business Sale, Store Closing, or Retirement Sale – I've discovered that 9 times out of 10 you can end up with far more profit conducting a sale IF it's conducted correctly.
You can always book a quick, free consultation with me (private, discreet, no obligations) so we can talk about your circumstances. In fact, that's how every single one of my clients over the years has gotten started working with me: a simple conversation.
As a retail business liquidation expert I help my clients quickly and professionally get top dollars for all inventory, fixtures, equipment and store assets. 
All by following time tested processes and procedures that I've honed and perfected over the last 2 decades of helping retailers just like you.
I have had clients that I've helped successfully navigate the store closing process through the heart of the pandemic. Scroll down to see the videos of past clients I've helped with the process of store closing.
Planning to close your retail store by running a successful going out of business sale?
Meet Travis Walker
Travis Walker is the founder of Retail Sales PRO and creator of the Liquidation Secrets® marketing system for store closing going out of business sale.
It's the ONLY business closing system endorsed by celebrated retail experts and specialists, which will have your cash registers begging for mercy.
For 20+ years the most preferred methodologies and procedures utilized in Liquidation Secrets®, have helped and assisted many independent retail businesses closing in US and worldwide quickly and profitably run inventory liquidation sale and liquidate assets. Read more here
"When NO OTHER consultant or company in this field offers a 100% RISK FREE GUARANTEE for their services, then why on earth would I offer it?
It's because of my 20+ year track record of DOCUMENTED success with systems I've created that have been fully endorsed by CELEBRATED RETAIL EXPERTS!
It's also because as a Store Closing Expert I have successfully implemented these same systems with DOZENS of retailers in 24+ different retail categories and from around the world, helping them generate over $50,000,000 in sales."
(All Communications are 100% Confidential)
Top 3 questions and concerns retailers have during a private consultation with me:
A: One common theme I've seen in over two decades of helping retailers through the store closing process is it can be painful and time consuming to try to sell your store as an ongoing business.
Why?
For starters, finding someone interested AND qualified is challenging at best. I've seen it way too many times where retailers "think" they have a qualified buyer that falls through after wasting several months or more.
Sometimes I've seen retailers go through this for years before finally coming back to me.
Secondly, even if you were to find a perfectly qualified buyer it's entirely possible (and very feasible if I'm facilitating your sale) to make even more profit from a store closing sale than from selling your store as an ongoing business.
A: I try to answer this in the most humble way possible, but the short answer is I'm simply the best. I know one fundamental truth: you get one shot at having a successful sale, and it's critical you make it count.
I've been doing this a long time, I know all about the companies (and individuals) out there that provide a similar type service, and I know precisely how they operate.
I won't throw them under the proverbial "bus", but there's a reason why I'm the only one that openly tells retailers during my private consultation…
"Please call every single one of my competitors, talk to them and ask them detailed questions about how they will be implementing high level digital marketing strategies, direct mail, press, social media and all the other components that make a sale successful!"
Why in the heck would I do this??
Because I know what they do and don't do, and I know where their talent level starts and stops. I also know that if you ask them the right questions (which I provide) you'll quickly learn they will not make your one shot count.
My services cost more, but you get more. And simply…you deserve the best.
A: All you have to do is take a look through my Testimonial videos on this site and you will quickly see retailers of all types, all sizes, from all areas big and small, all with very unique stories and circumstances…
I can help you. I have helped retailers with single locations and inventories as small as $25,000 cost as well as retailers with many locations and inventories as large as $12,000,000 cost.
The only thing you need to do is simply want the very best help to ensure you are getting the very best results.
More Questions?
You can also check out my Frequently Asked Questions page where I address all the most commonly asked questions with a video.
I'm here to help you make the best decision for your circumstances.
See More on the FAQs Page
Schedule a FREE, discreet, consultation with me here! ($495 VALUE)
No obligation.
I'll assess your unique circumstances and see how I can help you.
If it's a good fit – and if you're ready to go – we can map out a game plan!
(All Communications are 100% Confidential)
The Most Profitable and Professional way to run a Store Liquidation Sale and Close down a Business.

"You get One Shot at it. ONE. Make that Shot Count"
+ Up Front & Transparent Liquidators
+ Honest Phone Conversation
+ Strategic Discounting
+ Work Directly With Me
+ Viral Social Media
+ Custom Methods
+ Reputation Management Experts
+ NO Inventory Requirements
+ Effective Budgeting
+ Custom Charting System
Hidden Costs
Forced Consultation
Cheesy Expensive Games
Unqualified Consultants
Antiquated Print
No "Do It Yourself" Option
Cookie Cutter Methods
Why Bother?
High Inventory Requirements
Ineffective Budgeting
Weekly Re-tagging
(All Communications are 100% Confidential)
Praise from some of my previous clients who closed their stores very successfully!!!
"From the moment I hired him -I can tell you- he has done everything, and even more, than what he told me he would be able to do.
I would absolutely hire Retail Sales PRO again!"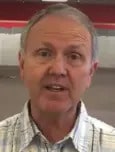 Terry M.
Former Owner,
Furniture & Electronics Store
"The one thing that stands out about Travis and Retail Sales Pro is the marketing expertise.
The results of my sale during a pandemic were absolutely better than I expected!"
Chris B.
Former Owner,
Sewing & Vacuum Store
"I was in retail for a long time, but I've never gone out of business before, so I didn't know what to do next, and Travis did.
I couldn't be happier with the results!"
Marie M.
Former Owner,
Organic Foods & Herbs Store
"At first I thought I could do this all myself, but after seeing the entire process unfold I realized there was NO WAY I could have done this myself! The end result is this all exceeded my expectations!"
Brice H.
Former Owner,
Art Supplies Store
Is your business going under? It's time to Stop it Bleeding.
Taking a struggling store through "just one more season" can put you in a much worse position than acting as soon as you know that it's time to stop and move on.
With the independent retail market climate becoming more and more challenging – it means more debts piling up for you every day.
If you're considering getting out of retail, then a properly facilitated and conducted store closing sale can actually be MORE PROFITABLE (and faster) than trying to sell your store as an ongoing business
…but TIMING IS CRITICAL.
Retail Sales PRO started with a simple mission:

To help independent retailers of all sizes convert inventory and assets to fast cash and be able to walk away with their heads held high.
Get Highest Returns from a Going Out of Business/Retirement Sale. (At least that's been my track record over almost two decades).
6 Weeks or Less to run.
Generated over $50,000,000 in Store Closing Sales.
Click here to Contact me for a Free, No Obligation Consultation to discuss your options and how I can help you. (All Communications are 100% Confidential).
Click on play icon to know what Mary had to say
Mary Ann had a very large western wear clothing store, and with rapidly declining sales and mounting debt her biggest concerns were,
"How are we going to sell all this stuff?", "What to tell employees?", "What emails to write?" and more. (See video)
She and her entire staff and advisors cooperated fully with all my advice and tips.
The business sale completed successfully, and they were able to move on gracefully to the next chapter of their lives with pride.
A Recent Very Successful Sale...(See video)
I was first contacted by Stacy via my free consultation option on the Retail Sales PRO website.
She provided me all the information I needed to fully evaluate her situation and how I could help.
Being a 3rd generation business her family had 5 remaining stores along the east coast of Florida.
eCommerce had taken its toll over the years, so they knew it was time to close down permanently.
She also shared with me that they originally had 6 retail stores, and they tried to run a store closing sale for one of them on their own.
The sale failed miserably, so that's when they started looking for a competent expert to help them.
That's when they found Retail Sales PRO through a Google search.
They not only hoped to turn a profit, but also close their stores gracefully.
Having cemented their status in each respective community over the course of 47 years it was VERY important to her that her store NOT be turned into a circus.
Their well maintained reputation stayed intact not only during the winding up sale, but after it was over.
After several phone calls discussing hers and her family's concerns we all decided it was a good fit, and I got to work.
Even during the pandemic the sale that took place at each respective store was a smashing success, their financial goals were exceeded, and most importantly they were able to walk away with pride.

A message from Founder, Travis Walker
The retail apocalypse is causing a MASSIVE dip in sales for retail stores across the US and I see some harrowing statistics. (See video)
More and more store owners are getting negatively impacted by Amazon and the big box stores.
Conducting profitable going out of business sale on your own would likely prove to be a costly mistake because a store close out in the best possible way is like running a second business.
Not deciding the best time and implementing the wrong marketing processes could prove to be costly and without a store liquidation specialist you could even ruin your reputation.
You get ONE SHOT at an effective retail store closing sale. ONE.
Make that shot count with the help and support of Retail Sales PRO, the #1 most respected retail store closing consultant and advisor who truly cares about your unique circumstances.
Terry is a prime example of following instructions to the letter. (See video)
When we scheduled his private consultation, I informed him what I could do and how I'd go about doing it, how it works, how long will it run etc.
I then instructed him to call ALL of my competitors, before opting for our support for the closing sale, which he did.
He came back shortly later and informed me that the cost of my services were more than all of them. 
This was one of my Most Successful Retirement Sale ever!
(All Communications are 100% Confidential)
Chris had 4 successful sewing and vacuum stores, but found himself in a situation where he grew too fast, got overwhelmed, then got into debt. (See video)
He realized that he needed to do something, so when he found Retail Sales PRO the going out of business liquidators on YouTube, he signed up for a consultation call with me.
We got a contract in place quickly, and I got started on planning the business shutdown sale.
Neither of us knew what was lurking right around the corner before his first sale started: The pandemic!
As it all started to unfold, we spoke on the phone and revised the plan accordingly to forge ahead, but with subtle changes to accommodate for CDC guidelines, sanitization, and social distancing.
His close out sale didn't skip a beat!
We generated more than 65% of his annual sales volume over the course of several weeks, all at nominal discounts!
Retail Sales PRO has been providing store closing and liquidation services for over 20+ years now.
Our closing down and inventory liquidation techniques are endorsed by celebrated retail legends, so you have the comfort of knowing you're working with the best company for your out of business sale.
You'll be able to very systematically close business and move out gracefully.

John had 3 big retail stores and two enormous warehouses full of merchandise and store fixtures, and after being in business successfully for 20 years he decided it was time to retire. (See video)
So he began looking for the best solution for his planned exit and found Retail Sales PRO's retail liquidation services through online search.
He requested a free private consultation to work out an exit strategy, and when we first spoke he was skeptical to say the least.
After looking at his situation and providing him with a custom business closing plan and projections of what to expect he said, "I think you're crazy!".
But he had attempted a liquidation sale on his own at his 4th store a couple years before and it failed miserably, so he knew he needed the right help.
He followed my system and things to do to the letter, and when the shut down sale was over not only was his entire inventory liquidated to the bare walls, but his returns were almost 3 times what he normally did in sales.
After watching the case study videos you must have gained very valuable insights as to why the sharpest independent retailers choose Retail Sales PRO services – the most promising liquidation experts to conduct their closing.
"I do not think that we could have executed a sale as successfully as we did with Travis at Retail Sales PRO. I would HIGHLY recommend if you're closing your store!"
Doug T.
Former Owner,
Farm Supply Store
"When I made the difficult decision to close my business I realized I didn't know what I didn't know. Travis warned me our sales would be big. Wow, he didn't lie! I couldn't be happier with the choice I made going with Retail Sales PRO."
John F.
Former Owner,
Variety Stores (4)
"Travis has delivered everything that he said he would do over and beyond what was expected. We exceeded expectations, and the end result was incredible!"
Allen F.
Former Owner,
Furniture, Gifts & Home Store
This is a collection of several past clients from multiple retail categories, who researched other store liquidation companies and top firms before finally coming to me. (See video)
The ONE common denominator in their success:
They followed my advice and suggestions – start to finish and walked away from their respective stores with PROFIT!
You deserve the BEST, right?
And although you might not admit it out loud, it's likely you have a lot of fears over closing your business and it may even be keeping you up at night.
I hear this all the time from my clients.
There are so many things to consider when you imagine going through this procedure. Very important to first know when to close a business.
What to think about if the business is failing or going under?
Is quitting business the only option?
What does running a liquidation sale actually mean?
How will you know when to mark things down and for how much?
What way will you hold on to employees through the sale?
How will you sell fixtures?
What existing customers are going to think?
What if you end up with a ton of left over merchandise?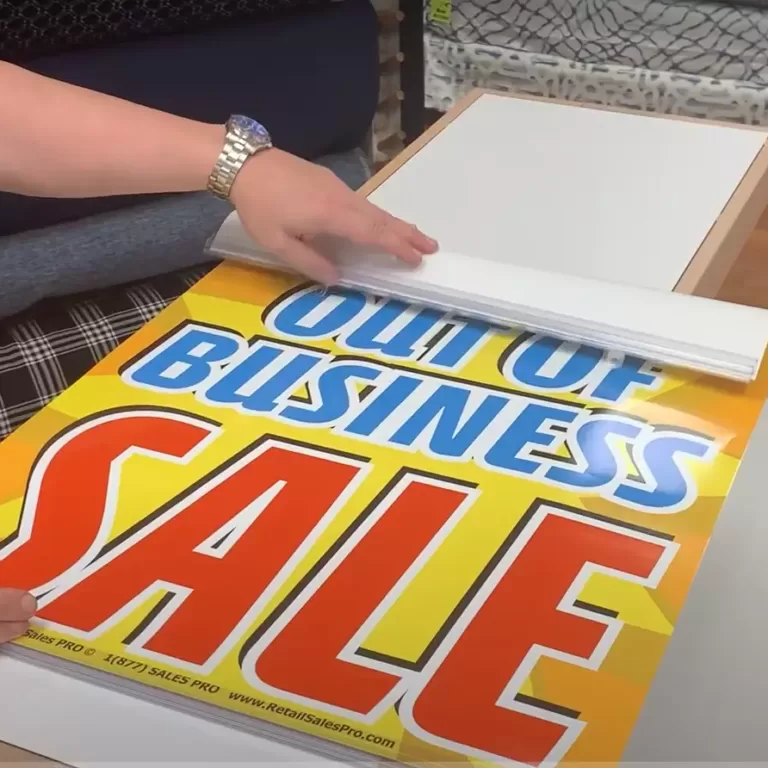 So you see the drill?
Check our section on Frequently Asked Questions about Retail Store Closing here. Pretty helpful stuff there.
However with Retail Sales PRO you are in good hands.
Your retail liquidation sale will be fully facilitated and promoted with impeccable professional expertise, so your reputation in the community remains intact and strong!
Most importantly you will finally be able to sleep at night.
I'll ensure you have a booming out of business sale and will customize a solution utilizing a clever mix of digital social media, advertising list and PR (to reduce your marketing budget).
Also use traditional media to sell and liquidate inventory in the best way (including fixtures), thereby ensuring you thoroughly and gracefully exit your business.
Will also work on a step wise inventory reduction strategy, if required.
FAST CASH
Convert your inventory and assets to cash quickly, efficiently, and professionally so you can more peacefully transition to the next chapter of your life, kind of the best way forward with the most reliable business liquidation consultants.
HIGH PROFIT
My highly customized-promotional system and business quitting strategy ensures the most profit/money for you at each point during the Sale.
UNIQUE SYSTEM
Clever use of social media, the Internet, and efficient print media services keeps your marketing budget to a minimum and your reputation intact.
When you're searching for the tried and tested way to close a business, it's good to know that I've provided services to independent retailers in this capacity for 20+ years. In nearly EVERY RETAIL CATEGORY including:
Hardware, Furniture & Accessories, Art, Variety Store, Crafts, Liquor, Apparel, Print, Shoes, Electronics, Automotive, Clothing, General Merchandise, Sporting Goods, Toys, Home Decor, Departmental Store, Pet Store, Gifts, Books, Jewelry, Makeup, Beauty supplies, Watches, Boutiques, Baby Care, and many more!
Knowing how to close down a store even with debts efficiently AND profitably is hard.
Get the practical step-wise plan for business closing which actually delivers. It's like running a second business!
Mark came to me with many fears including, "Is my store big enough?", "What if this doesn't work?".

"Will I be able to pay off my vendors?", "How long does it take?", "What to do with inventory?",
"What will be the costs, charges?", and more. (See video)
Although he had a very small sporting goods store in a dying shopping mall, I was able to help liquidate everything to the bare walls, including equipment and fixtures.
He followed all of my liquidation advice to the letter, let the system work FOR him and successfully closed his shop.
A perfect example of small scale liquidation and a robust inventory sell off strategy.
Brice owned an art supply store that was thriving in Bradenton, Florida. (See video)
After he booked a free consultation with me and we talked, I knew that this would be a successful sale.
Why? Because he ran a great business for 40 years and he didn't want to take any chances with his reputation in the community.
His biggest fear was, will he be able to reach enough people to pick up his specialized inventory?
From the moment we started working together he implemented everything I instructed him even when I was not onsite.
After the full stock selling business sale was over all he had left was a tiny box of merchandise he donated to a local art school.
Allan, the owner of a large furniture, home, & gifts store, contacted me after seeing one of my videos on YouTube. (See video)
Like many retailers, he started with the best of intentions for profit and long term sustainability, but after several years found himself with rapidly declining sales amongst big box competition and needed help with his business going under.
After a private consultation with me he proceeded to do even more diligence to be confident in his decision to work with me, and we started preparing for the close out sale.
I helped him launch the sale for the store with tremendous success and the success sustained itself for 11 weeks when he finally closed his doors forever.
He followed EVERY DETAIL of what I told him needed to be done to sustain success after the launch, and with regular tips he was able to walk away with his head held very high and with best gains.
When I created Retail Sales PRO the mission was simple: to help ALL independent retailers convert inventory and assets to cash, to walk away with their heads held high OR to re-energize their business in some way. (See video)
Here my client Marie owned a very small (and popular) herb business and organic food store, and she decided to close after many years of serving her local community.
All because she wanted to spend more time with her grand kids.
She requested a private consultation with me, we talked and reviewed the game plan I would use, and several weeks later her sale began.
I guided her every step of the way. See for yourself how she felt about the sale and the results.
Learn what makes our systems, tips, procedures, strategy, and processes different…AND helps get max profits!
Know more about my book Liquidation Secrets Revealed here, which talks about proven systems and innovative marketing strategies, which will have your cash registers begging for mercy.
Get to understand the SOCIAL MEDIA based process that educates independent retailers like you know how to sell inventory / what to do with excess merchandise.
How to fully liquidate a store business to the bare walls for high profits on a relatively modest advertising budget?
If you want to convert your overstock inventory/used store fixtures, equipment and assets to CASH quickly, efficiently, and to your advantage then don't you deserve to do so with a unique, proven marketing and promotion system that NO ONE else in the marketplace offers?
As PROVEN retail liquidation consultants, we've also helped and supported independent store owners conduct their retirement sale in various categories.
Over the years we've perfected systems for closing a retail store, conducting/marketing retirement sale and helping quit business.
All this based on the study of consumer behavior, and utilizing a mix of technology alongside traditional marketing mediums.
Its one thing to close a small business, but it requires different skill sets to shutdown a business with good profits.
Follow my advice and walk away with high returns when going into full store closing liquidation. Simple as that.
This is unlike ANY promotional sale you've ever had or heard from any sales consultant or an inventory advisor, and you get ONE SHOT at it.