Furniture stores going out of business and closing - why are independent furniture retailers witnessing disturbing trends?
Analysts tout one of the reasons furniture rental options and mass produced furniture outlets are increasing is the new generation of consumers high desire to move, then was seen in the past.
With the explosion of online and social media influence the world seems smaller and people can get a taste of a new location from people they are connected with all over the country. And the pandemic has had its role too…
All this had made relocating seem rather less daunting.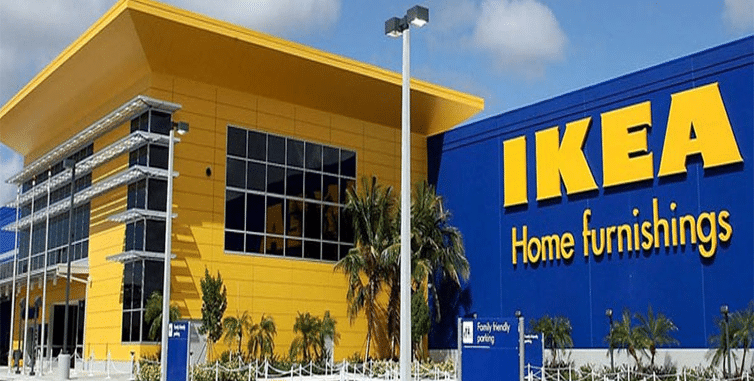 With consumers becoming increasingly transient there are disturbing trends growing with the independent furniture retail world.
To sum it up, mass produced lower end furniture outlets and furniture rental businesses are expanding in response to customer demand.
Experts agree that this trend will mean the sales in the already highly competitive market of independent home furnishings will continue to fall. 
As consumers seek more way to "lighten their load" when it comes to home furnishings.
Furniture rental is not a new concept. Cort Furniture Rental and Rent-A-Center have been around for years.
Both being an older economy brand which does millions of dollars of revenue a year and normally caters to a paycheck to paycheck demographic.
Most recently customers have started to opt for this type of furniture rental.
Not specifically due to financial restrictions or the pandemic, but for the option to pick up and move more freely and cheaply.
Ikea, one of the top low cost furniture options that has been impacting the sales in many traditional independent furniture store for years. Due to price and therefore disposability, plans to expand its furniture leasing service to 30 markets.
These disturbing trends are currently adding to the decline in sales and adding to the list of store closures for independent furniture stores.
With multiple trends shifting away from traditional furniture buying practices, many retailers do not know where to turn when thinking about a furniture store closing sale.
I can help.
I am Travis Walker owner of Retail Sales PRO and I have run multiple Store Closing Sales over my 20 years in business.
A furniture store I liquidated in New Mexico resulted in a store owner profiting nearly $300,000.
The owner was so pleased with the results of working with me, he happily recommends Retail Sales PRO as the preferred furniture store liquidators.
Customers who are seeking a low cost option to their furniture and lifestyle needs, have the option to buy or lease all in one place.
Customers report that they are starting to view furniture as more of a fashion accessory and not something they want to own for 20 years.
They want to be able to change the look and feel of their space frequently.
And not have to bear the cost and hassle of financing and then selling an expensive piece, storing it and/or moving it.
These customers are enjoying the option of leasing a car or a designer handbag, why not furniture?