How To Keep Your Staff In Place For A Store Closing Liquidation Sale?
When a retailer embarks on a wall-to-wall store closing sale one of the main concerns he or she has is how to keep the staff in place throughout the duration of the liquidation sale.
JUST IMAGINE…YOUR STORE LOOKING LIKE THIS…
WITH LONG LINES OF CUSTOMERS AND MINIMAL DISCOUNTS…
AND LOOKING LIKE THIS AFTER YOUR store closing SALE IS OVER…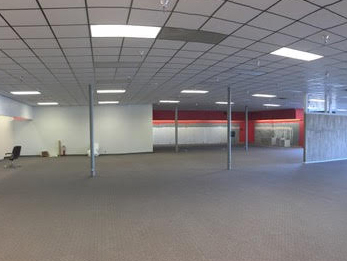 I understand that you may be concerned about what to do with your store right now if you've been affected with shutdown, more customers buying online, employee layoffs, and more because of the pandemic. Or thinking of having a Retirement Sale.
As a retail business liquidation consultant, I help my clients make sure all CDC guidelines are implemented including sanitization and social distancing to keep your customers safe, and also ensure a successful and very profitable closing store sale by following proven steps and procedures to close a business.
In fact, I have a client RIGHT NOW who I have helped and assisted in very successfully navigating a store closing down liquidation sale during the pandemic – generated 65% of his annual sales volume over the course of several weeks!
Scroll down a little to see the video of that going out of business sale.
The Most Profitable and Professional Way To Close Down A Retail Store Business
Is your business is going under – it's time to Stop it Bleeding.
Taking a struggling store through "just one more season" can put you in a much worse position than acting as soon as you know that it is time to liquidate and move on.
With the independent retail market climate becoming more and more challenging – it means more debts piling up for you every day.

We also need to remember that your competitors around may be thinking about exit too, so no prizes for guessing who moves to the next in life with more cash.
Like it is for everything else, TIMING IS CRITICAL.

Click here to Contact me for a Free, No Obligation Consultation to discuss your options and how I can help you.

(Takes 3-4 mins to fill the contact form. All Communications are 100% Confidential).
Retail Sales PRO started with a simple mission: To help independent retailers of all sizes convert inventory and assets to fast cash and be able to walk away with their heads held high.
Get 175% or More Returns from a Going Out of Business/Retirement Sale. (At least that's been my track record over almost two decades).

6 Weeks or Less to run. Generated over $50,000,000 in Store Closing Sales.
A lot of employees will leave once they find out a store is closing, because they don't want to be out of a job when the business owner locks the doors for the final time.
While this is understandable, the owner of the closing business needs to keep employees in the store to assist customers while the store conducts its closing sale.
Once a retailer has made the decision to go out of business and conduct a liquidation sale he or she will want to keep plans quiet until the sales preparations have all been completed.
Of course the concerns would be what to tell employees and what happens to the staff.

Letting employees and others know about it too early can result in a flood of employees leaving for other jobs before the sale is over, and in some cases, before it even starts.
The idea of keeping these plans to yourself should always apply, regardless of whether you are planning on holding the sale yourself or are thinking of hiring a retail consulting firm to conduct your sale for you.
By keeping these plans to yourself, you give yourself plenty of time for careful development of a good action plan that will allow you to keep your staff in place throughout the duration of the liquidation sale.
Once you have your plans in order and all of the preparations are almost finished, it's time to tell your employees.
This doesn't need to be a big, fancy event, but offering them incentives to remain during the sale is very important.
You should hold a store meeting with all employees and let them know that the store will be closing.
At that time, you also want to make it clear that you will be offering a severance package.
This type of package doesn't need to be elaborate.
It only needs to be some kind of incentive that the employees want and need.
For example, a retailer that is closing the store could offer a full week's pay to any employee that stays on through the official store closing date.
This would be payable to the employee at the end of the sale.
Most employees, even if they do start looking for another job, will schedule that new job to start after the official store closing date of their current employer, so that they can receive the benefit of the extra pay.
Naturally, however, even monetary incentives will not keep all employees on board until the close of the business.
Expect to lose some of your workers starting shortly after the liquidation sale announcement is made and continuing throughout the sale itself.
Be prepared for the possibility of employees quitting without notice, especially if they haven't been working for you that long.
Make a list as part of your plan of which employees you can rely on to cover other shifts or work extra hours if need be.
Also, be prepared to put in more hours and more work yourself to help make the liquidation sale a success, especially if you plan on doing this on your own.
Many owners prefer to hire someone to run the sale for them, so that they can focus on details like this and running their business.
The key to keeping your staff in place for a liquidation sale is being fully prepared and being up-front and honest with your employees once the decision has been made and the preparations are in order.
This is essential for successful liquidation sale and store closing with a minimum of personnel hassle.
You will also keep the respect of the individuals that work for you, and your reputation in place in the community which is a large concern for many owners that decide to shut their doors.
Treating your employees fairly and encouraging them to work with you through this process with you will go a long way toward keeping them working for you in an enthusiastic and productive manner until the doors of the business are closed for the final time.