What to do with inventory when closing your business and how to liquidate inventory quickly and profitably?
Over the past 20 years of being the go to guy for independent retail store liquidation I've seen and heard it all. 
One of the most frequent questions I always get asked is why do some retailers choose to hire a liquidation company vs. closing stores themselves.
I could go on for days about this topic, but I am going to keep this as simple as I can.
Because I think you as an independent retailer can learn something from the answer to this question and apply it to your own situation.
Thinking of inventory liquidation? Imagine the start of your Inventory Liquidation Sale
With long lines of customers and minimal discounts while liquidating inventory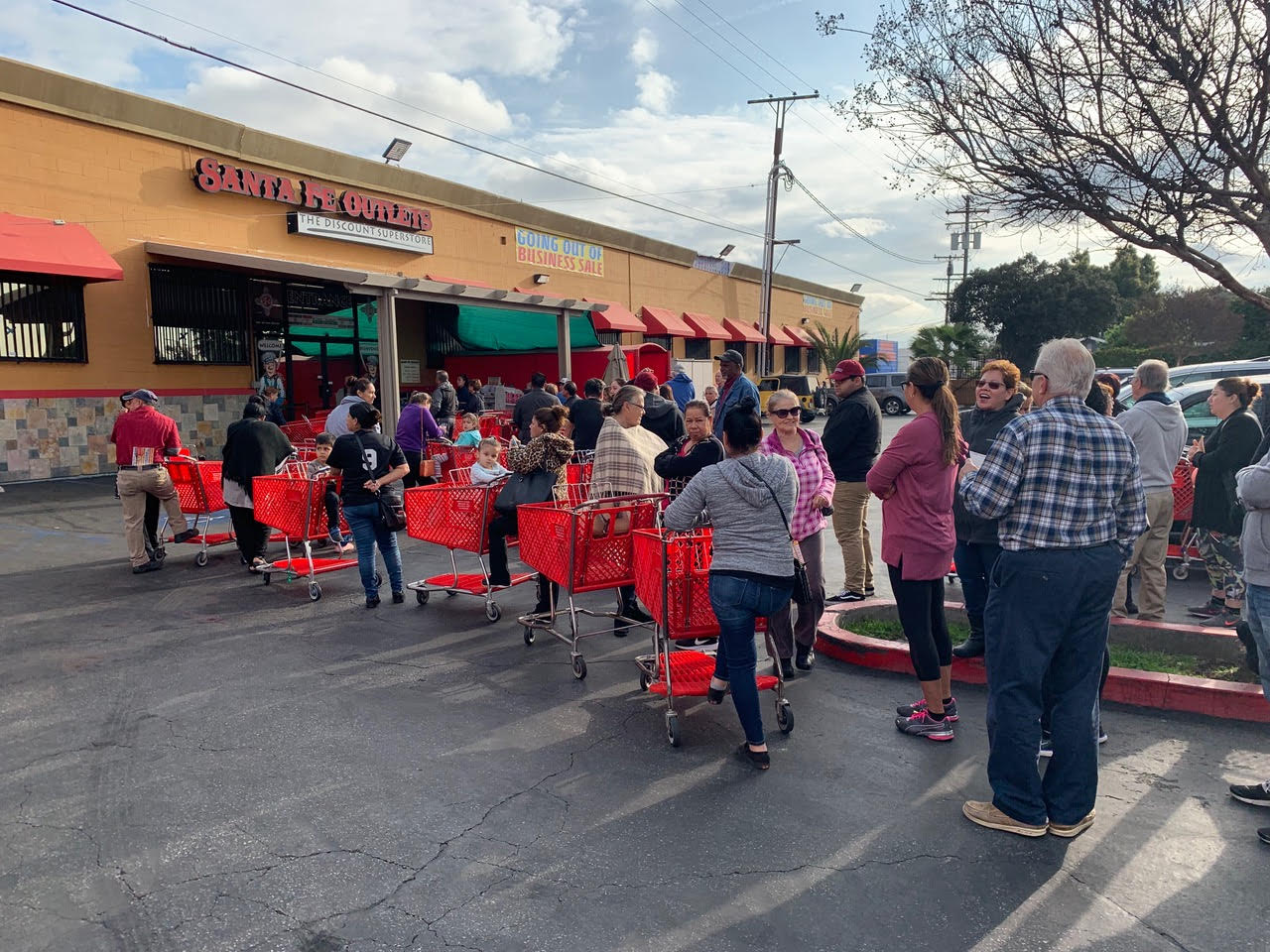 And store looking like this after the liquidation process and closeout sale ends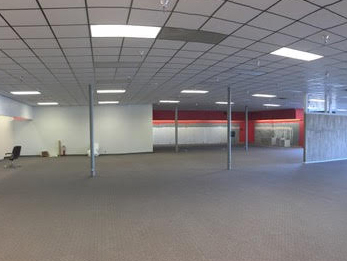 It's probably a fair assumption that since you are reading this article, one or more of the following is applicable to you:
You're broke
On the way to being broke
Need more cash flow
Your business is dying
Business is already dead
You're ready to retire
Your property is worth more than your retail business
You're tired & frustrated
What to do with excess dead inventory?
All of the above
If any of those situations apply to you then you are certainly looking for answers and most likely looking for solutions on how to liquidate and close your business and use a robust inventory liquidation system.
Then the big looming question begins to take over your every waking moment – HOW DO I DO IT? Well there are only two ways.

Hire someone to help you or do it yourself. How in the world do you decide?
One of the first things that independent retailers look at before any other criteria is the COST of hiring a professional inventory liquidator to help them close vs. doing it themselves.
That is where I have seen their most costly mistakes made because they think they are going to spend less money doing it themselves.
The opposite is true because it winds up being far more costly to do it on their own, due to making multiple mistakes resulting in poor sales and left over merchandise.
This describes my own father's experience who after working with and learning the retail business from Sam Walton the owner of Walmart, decided to strike out on his own and open his own stores.
Just like Walmart pushed many independent retailers out of business, it happened to my Dad as well.
Gone were my parents dreams of working their variety store business until they retired and sold it for a profit.
Instead because of failing sales they decided to close and began asking the question – HOW DO WE DO IT?
My Dad came to one conclusion that I always admired.
He knew he needed help because logically he had never closed a store before.
Also based the decision on his experience of conducting many merchandise liquidation sales and it doing little to nothing to move his existing merchandise.
He knew he had to sell out an entire store and what he knew and had been doing was certainly not going to accomplish this.
Any advertising that he had put into place had been unproductive.
My Dad had no idea what should be marked down and by how much to get the most money out of his merchandise and fixtures.
So he began looking for someone to help him liquidate inventory in his stores and it was then he made one of his biggest mistakes.
He concerned himself with COST of services alone and hired the cheapest company he could find to help him.
I always get a little choked up when I tell this part of his story because it was the one and only time I ever saw my Dad cry.
Because when it was all over he had tons of inventory left over, vendors unpaid and nothing left after paying the liquidator, to try to salvage the sale on his own.
It was bad enough he had to close his business but to experience the pain of hiring an ineffective company just because they were the cheapest price was unbearable for him and for me watching him go through it.
The big point here is that he correctly came to the conclusion he needed help.
He knew a going out of business sale was a huge undertaking (like running a second business) and something he had never done before.
Where he made his mistake is in only looking at the cost of services, because trust me, all liquidation services are not created equally.
As a matter of fact the whole reason I have been in the business for the last 20 years and counting is because of what my Dad went through.
I knew a lot of people were going to get hurt going through this process.
However I decided I would throw my hat in the ring and try to help other retailers avoid the pain my Dad went through. 
The second answer to the question why do some retailers choose to hire a liquidation company vs. closing stores themselves is because they were smart enough to know that every store has a natural life cycle and an exit plan is part of that cycle.
Whether it's retirement or declining sales because of online competition, they realized that at some point they will need to exit the business and they began to plan ahead.
Many of these independent retailers have contacted me over the years asking for my help in closing their stores after seeing the many ecstatic client testimonials I have on my website.
I then begin by asking them to tell me about their situation and they dive into telling me their story.
I have seen many independent retailers panic when the landlord raises the rent.
They frantically try to sell their merchandise at discounts to raise the extra funds and in the end it isn't enough.
That is when many of them will turn to me.
Unfortunately I can not help them at that point because in this case a well run and marketed going out of business sale is impossible. Here is why.
They have no idea which merchandise to mark down and what to mark it down to in price for the best profit.
There is a whole psychology to this liquidation process that I have studied for 20 years.
If the sale has started it can not be restarted again for at least another 6 months and have the same effect.
There is a huge risk for the owners reputation in this case.
Also a store closing sale can not be held until the client has restocked their best merchandise.
I will not take part in any sale that will not be a success based on my years of experience.
Every story is unique but I am always only a handful of questions away from knowing if I can help someone or not.
Depending on the particular circumstances in general it takes me and my team 6 weeks to get in place the full customized marketing campaign, social media strategy, and other preparations for a going out of business sale.
Why?
Because no Liquidator has a system or Process in place like I do and no one gets the same results I do either.
That being said depending on my schedule because all my clients work directly with me I can sometimes make adjustments to accommodate a client.
But sometimes there is nothing I can do to help them because they need everything sold yesterday.
These are the retailers that did not have an exit strategy in place and failed to see the indicators soon enough that it was time to close.
There are other clients who have lost their lease through no fault of their own and only have a few weeks to figure out how to move all their inventory out.
There have been clients that were able to buy more time with the landlord, especially if they were current with their lease.
Then they showed the landlord that they are working with a professional liquidator to clear out the space.
Most landlords want nothing to do with the inventory and just want the space clear to rent quickly.
Most of the time this happens when they decide to raise the rent on the retailer unexpectedly.
When you watch my videos of client testimonials you will all hear them convey a similar message.
They will tell you that I know exactly what and when things would happen during their sale.
I was right there whenever they had a question or a concern.
You hire a realtor when you want to buy or sell a house instead of taking the time to go get your realtor licence.
You hire a personal trainer when you want to get in shape instead of getting your training certification.
Why would you take a risk with the business you have taken time, effort and money to build and roll the dice to try and close the doors yourself?
You get one shot to get it right…one.
Whatever the situation with your business please do your research and reach out to get your questions answered. 
I offer a free consultation to look at your particular situation.
I am also the only person I know of in the independent retail niche to have written a book spilling the beans on everything you need to do for a store closing sale.
Also remarkably if you can't find other people in my field to call and compare my services to I will provide them to you. Why would I do that?
Because I know after you speak with them more likely than not you will want to talk to me again.
I will leave you with this.
If you are starting to think that your business has reached the end of it's retail life cycle, do not think that you either have to claim bankruptcy or struggle to run a going out of business inventory sale yourself.
By having a professionally run store closing sale it is possible to close your store with little stress, profitably and with your head held high. Let me show you how.
The big point here is if you are even considering a sale, start doing your research now, don't wait.
Know your timeline as to when you need to make a decision on how you are going to go about this.
Do you own the building? Do you have a lease?
When is your busiest time of year? Are you fully staffed to handle a sale?
Where are you with your cash flow? What makes you think you know how to run a sale of this kind?
What will your marketing plan be and how will you fund it?
Do you understand the psychology that you will need to use to make sure people come back again and again to buy?
All these questions and more are ones that need to be answered when considering your timing of a sale.
The third answer to the question why do some retailers choose to hire a liquidation company vs closing stores themselves is to have peace of mind.
Almost all the independent retailers I have worked with have confided in me that closing their store was one of the most emotional and stressful decisions they ever had to make.
Most have put years of time and hard work not to mention their dreams into their businesses.
Closing a business of this nature ranks high on the list of life's most stressful events, right next to divorce, moving or losing a job.
In some cases some or all of these are taking place at one time during the shuttering of a business.
Imagine being in that state and now having to learn how to implement and run a sale.
After two decades in this business I know it is like running a whole separate business with completely different marketing, sales and mark down structure, customer flow and employee training and scheduling.
Not to mention maintaining all the other regular duties that make up the day to day business.