The "Payroll Tsunami" And What It Means To Independent Retail Owners
I am certain you have heard of the "Retail Apocalypse" being an independent retail store owner.
That's what they have termed the massive global reset of all retailing the past few years, especially for Independents.
JUST IMAGINE…YOUR STORE LOOKING LIKE THIS…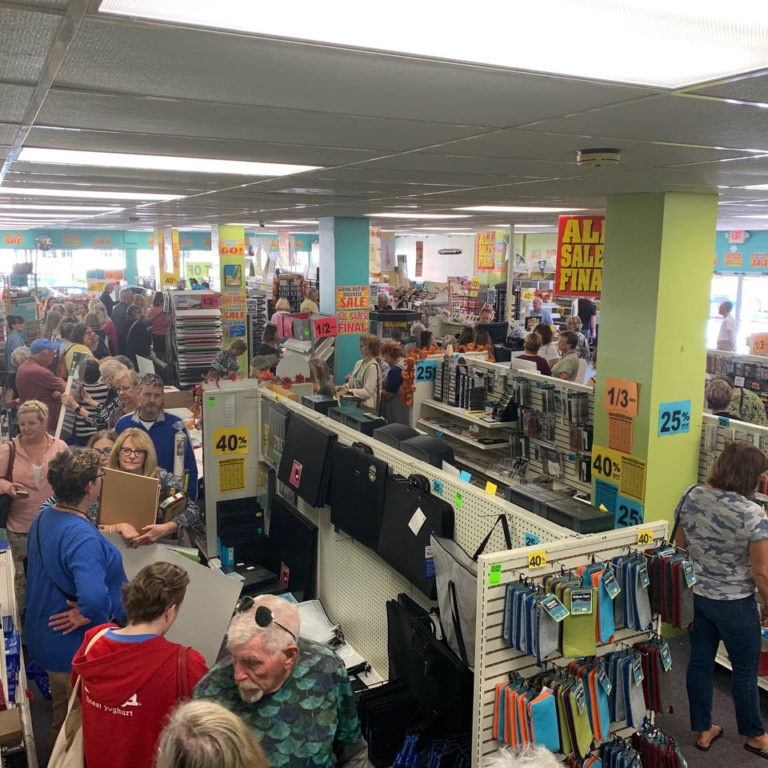 WITH LONG LINES OF CUSTOMERS AND MINIMAL DISCOUNTS…
AND LOOKING LIKE THIS AFTER YOUR BIG SALE IS OVER…
Pretty scary sounding isn't it?
But wait there is more…
Have you heard the newest term describing the current retail climate called the "Payroll Tsunami"?
If you haven't, then buckle in for the next wild ride in your independent retail business journey.
What the "payroll tsunami" describes is the ugly side of the $15.00 minimum wage increase that more than 20 states are already adopting, coupled with soaring health care costs and rising rents.
"For some of these businesses, the minimum wage hikes tip the balance between staying in business and going out of business," Panos Mourdoukoutas, professor of economics at LIU Post in New York, wrote in Forbes.
If that wasn't enough to deal with, the minimum wage increase also brings with it, in many instances, increased costs due to liability, property and health insurance.
If you have already felt these drastic effects in your business and are thinking about closing your business, then I can help.
I am a Retail Sales PRO and I can help you before the "tsunami" wipes you out completely.
I can advise you on how to close your business profitability even in this bleak climate, before the storm reaches you and you simply have to shudder your doors.
This storm isn't going away anytime soon.
As a matter of fact Jeff Bezos, owner of Amazon just threw out a challenge to all retailers to up the ante to $16.00 an hour minimum wage if you can believe it.
Walmart, Target and Costco are all falling in line with the increase.
Many Independent Retail Owners react to changing laws which increased expenses like this by cutting hours and eliminating jobs, taking on more and more responsibility themselves.
The thing they started to gain more freedom has actually cost them their freedom.
If you are reading this and sitting there nodding your head thinking "this is me", then we should talk.
We can get on the phone and you can tell me about your situation and we can find a great personalized strategy for you to exit your business profitably and with your head held high.
A word of warning should you decide to close your store.
You shouldn't do it on your own and you shouldn't "price shop". Why? Two reasons.
First is like no other sale you have ever had.
You will need highly specialized knowledge and a system to do it profitably.
I have over 20 years experience and a proven profit system with Retail Sales PRO.
Second, due to many stores closing the market is being flooded by failed store owners who now want to help you with your store.
People that couldn't successfully run their own business now want to help you with yours.
Bad idea. You pay for what you get and in working with me you get a true store closing specialist with many happy client videos listed on my site.
The storm is coming, if it hasn't reached you yet.
Make sure you are prepared.