Why is Retail Sales PRO the Top Ranked Store Closing and Business Liquidation Company?
Conducting a Business Liquidation Sale on your own would likely prove to be a costly mistake because it's like running a second business.
Without a trusted retail liquidator company and implementing the wrong marketing process could prove costly…and you could ruin your reputation in the process by hiring liquidators who may not even have the requisite skills or the experience.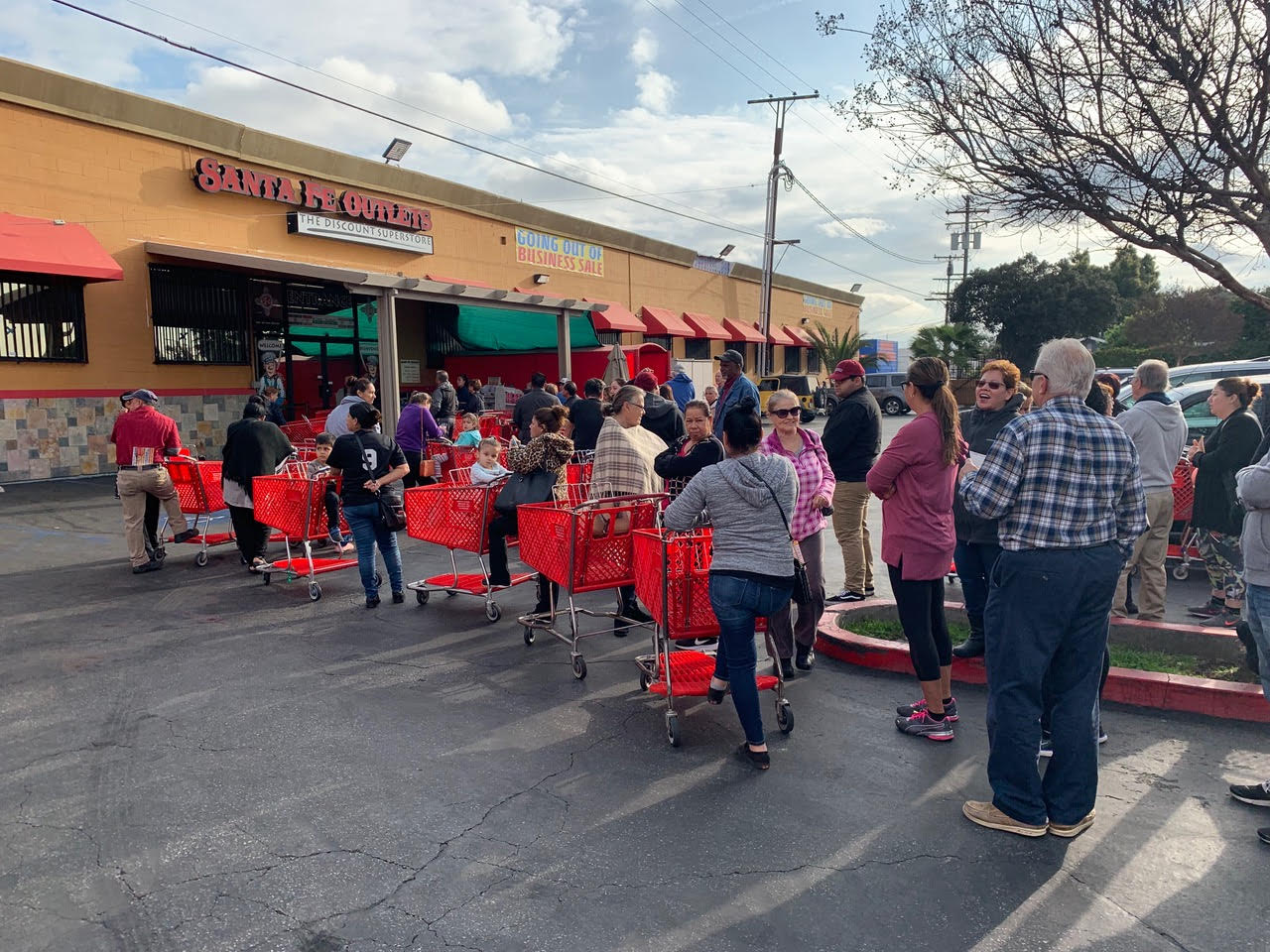 Video of a Successful Store Closing Sale
Make that shot count with the help of expert retail store liquidators and a strong liquidation exit strategy.
And like for everything else Time Matters.
To get the best results you'd want to run the sale before others around you, so decide now or see others pull it off when it was in fact your time.
Hire the best retail store liquidators for your store closing sale
My highly customized-promotional system and quitting strategy ensures the most profit/money for you at each point during your Sale.
Convert your inventory and assets to cash quickly, efficiently, and professionally so you can more peacefully transition to the next chapter of your life…kind of best way forward…with best going out of business consulting.
Clever use of social media, the Internet, and efficient print media, by our retail business liquidators keeps your marketing budget to a minimum and your reputation in tact.
When you're searching for retail liquidators it's important to know that I have served independent retailers in this capacity for nearly 19 years in nearly EVERY RETAIL CATEGORY including:
Selling Apparel, Hardware, Furniture and Accessories, Art, Variety, Crafts, Liquor, Shoes, Electronics, Automotive, Clothing, General Merchandise, Sporting Goods, Toys, Home Decor, Wallpaper, Pets, Gifts, China, Jewelry, Makeup, Beauty, Boutiques, Baby, and many more!
After watching the case study videos below you will have gained some very valuable insights as to why the sharpest independent retailers choose Retail Sales PRO to conduct their retail store closing liquidation sale.
If "how to liquidate a business" is what you have been thinking about then you deserve the BEST, right?
With Retail Sales PRO your Store Closing liquidation will be fully facilitated and promoted with impeccable professional expertise, so your reputation in the community remains in tact and strong!
I'll ensure you have a successful going out of business sale and customize a solution utilizing a clever mix of digital social media and PR (to reduce your marketing budget) as well as clever use of traditional media for you to profitably close your retail store.
Get the ONLY store closing retail liquidation consultants endorsed by celebrated retail legends, so YOU have the comfort of knowing you're working with the best retail liquidation company for your business closing sale!
Mary Ann had a very large western wear and feed store, and with rapidly declining sales and mounting debt her biggest concern was…
"How are we going to sell all this stuff?" Which business liquidation companies or business liquidators can help me?
She and her entire staff cooperated fully with all my advice, the Sale completed successfully.
And they were able to move on to the next chapter of their lives with pride.
This is a collection of several past clients from multiple retail categories…
The ONE common denominator in their success:
They followed my advice and suggestions – start to finish and walked away from their respective stores with PROFIT!
Terry is a prime example of following instructions to the letter…
When we scheduled his private consultation, and I informed him what I could do and how I'd go about doing it.
I then instructed him to call ALL of my competitors, which he did.
He came back shortly later and informed me that the cost of my business liquidation services were more than all of them. 
This was one of my most successful store closing sales ever and credited as one of the best way to liquidate a business.
Mark came to me with many fears including, "Is my store big enough?", "What if this doesn't work?", "Will I be able to pay off my vendors?", and more.
Although he had a very small sporting goods merchandise store in a dying shopping mall.
I was able to help liquidate everything to the bare walls, including fixtures.
He followed all my advice to the letter and let the system work FOR him all through the store liquidation sale.