How To Close a Retail Store In Pennsylvania
JUST IMAGINE…YOUR STORE LOOKING LIKE THIS…
WITH LONG LINES OF CUSTOMERS AND MINIMAL DISCOUNTS…
AND LOOKING LIKE THIS AFTER YOUR BIG SALE IS OVER…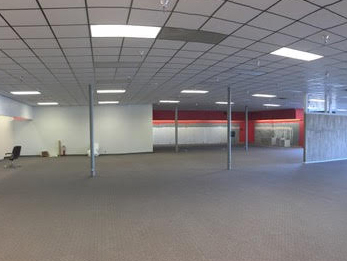 The retail economy and the online business trends are causing thousands of retailers and other small businesses to close their retail stores in Pennsylvania and across the US.
And it's not just the smaller or medium sized independent retailers being affected, even many of the larger institutional retailers are finding it necessary to close. But there is a huge difference between closing your business profitably and closing at a loss.
The best way to close a store effectively is with the help of the right store closing specialists. Our liquidation experts in Pennsylvania can help out with selling out your store in a profitable way.
At Retail Sales PRO, we understand that a well planned and well-executed store closing takes planning which involves timing, correct strategy, and effective advertising, working with the stores' ownership, management and personnel in a manner to maximize results.
We have 20+ years of experience combined with proven individualized strategies to find out the best solutions for a profitable outcome.
Here are a few benefits associated with our professional services:
• Being highly experienced in the industry, you can get an easy conversion of your store into cash with us.
• You will be able to walk away with your head held high because we won't turn your store into a circus like the other guys.
• You will not be assigned some retired store owner to manage your sale (you'll get to work directly with the owner of the company who is a specialist in Internet and social media marketing, PR, and the very latest in marketing and promotion).
• The fast and efficient services provided will make you feel very comfortable like you're truly being taken care of, instead of "handed off" to some unqualified consultant. In other words you'll be able to focus on running your business while our team focuses on running your sale.
• Our proven advertising and marketing system (endorsed by celebrity retailers) maximizes the potential of social media and the Internet, thus having much higher potential to lower your advertising budget.
• All the details of converting your inventory and assets to cash will be handles by us using our proven, and well documented systems. We work together with our clients to make the entire process as seamless as possible. You know your store better than anyone. We know the liquidation process better than anyone. Think of us as your marketing partners.
• Our custom retail liquidation solutions are designed with your unique circumstances in mind. No cookie cutter stuff like the other guys.
• Your reputation in the community is one of our top priorities and one of many aspects of our marketing and promotion system that not only makes us unique, but garners us many referrals from past clients.
So, if you want to close your retail business profitably, then contact us!

Retail Sales PRO is a leading and reliable source in Pennsylvania for running effective closing out business sale.