The Book "Liquidation Secrets Revealed" is endorsed by the world's #1 most celebrated retail expert, Bill Glazer!
"After spending 34-years in the retail business both as a retailer, advisor and consultant, I have seen 'behind the curtain' of thousands and thousands of retail businesses.
One of the areas NOT talked about nearly enough are ways to give a business a CASH INFUSION or the difficult decision to MAXIMIZE their EXIT Strategy.
Travis Walker takes on this sensitive subject and gives retailers a "Step-by-Step" formula to conduct a highly successful high impact sale.
The only fault I see with this book is that it should be sold for ten, twenty, or as much as fifty times the amount it is being offered for."
Was $147
Now ONLY $97 – LIMITED TIME
(1200+ copies already sold)
Just imagine your store looking like this when you start
With long lines of customers and minimal discounts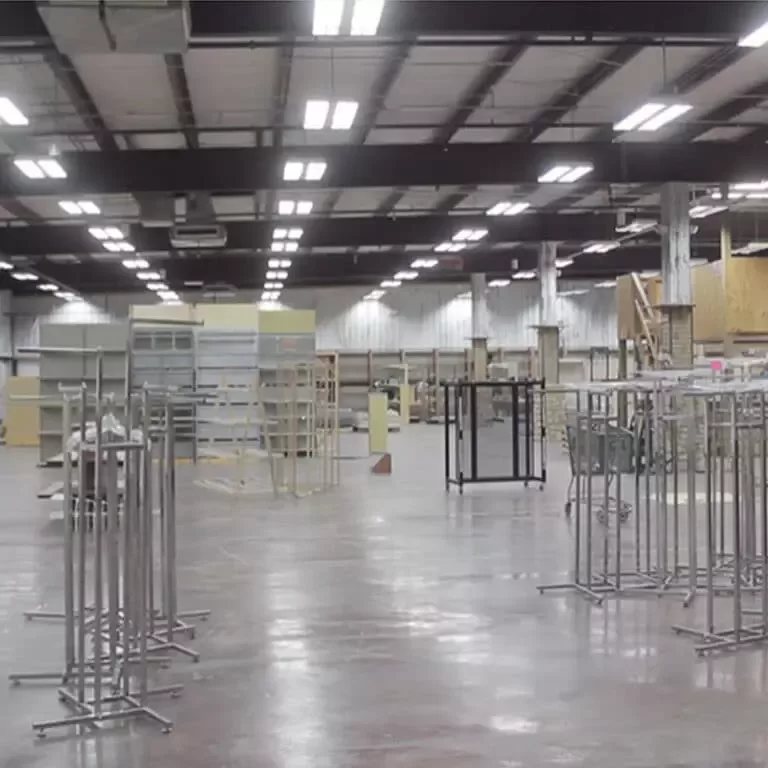 I'm here to tell you that conversion of inventory and fixtures to FAST CASH and high profits is really quite simple…
IF you know how…
Hi, my name is Travis Walker,
and for the last 20+ years I have been helping independent retailers from around the world facilitate and conduct professional, efficient, and PROFITABLE retail store closing sale events that quickly convert any inventory and assets to FAST cash…
Just how fast and how much profit you ask?
What I can tell you is that it's not uncommon to

see returns of up to 175% of cost PLUS fixtures and equipment!

And retail sales as much as 3-8 times beyond what you normally have done…
IN YOUR FIRST FEW DAYS ALONE!
And that's with MINIMAL discounts!
How do I know this?
Because I have been conducting store closing sales for almost 2 DECADES, and my team and I have seen results like this CONSISTENTLY!

My proven systems and innovative marketing strategies will have your cash registers begging for mercy, then allow you to peacefully move on to the next chapter of your life.
That being said, there are so many variables that can play a role in how much profit, much of which is beyond our control (like the size and relationship you have with your customer list or fan base, quality of your inventory, and more)…
So who the heck am I and why should you listen to me?
My father worked for Sam Walton before Wal-Mart ever existed – so I learned retail from a pretty reliable source.
And when he decided to close his stores and retire (in an ironic twist, it was partially because Wal-Mart had moved into all three towns his stores were located).
I saw the ugly process he went through and THE MENTAL AND FINANCIAL ANGUISH he endured after hiring one of "the other guys" to help him with his store closing sale.
"Other guys" being defined by me as other people and companies that provide store closing services.
Shortly thereafter I decided I had to stand up and FIGHT!
I knew other retailers would get hurt, or even financially DECIMATED, if they too were subjected to this type of "retail torture" I witnessed firsthand.
That's the short of it.
I still utilize the principles in my powerful system to help my clients facilitate and run fast, efficient, and PROFITABLE store closing sale…
And they are from all across the United States even Australia and across the globe!
However, I speak to hundreds of potential clients each and every year and I realized that some retailers want or need to close their stores,
and they should not be discriminated against just because they're smaller.
And although it can be a VERY tough challenge to facilitate and run an effective store closing sale on your own I wanted no retailer left behind.
That was why I wrote the book; so even the smaller retailers had a chance to close their store effectively and profitably using the exact same strategies and systems I utilize with my consulting clients.
I'm not talking about the basics here, or even an overview…
Literally EVERYTHING a retailer needs to know about marketing, merchandising, and salesmanship to successfully facilitate and conduct a profitable inventory liquidation and store closing sale that generates TONS of new traffic and revives old traffic!
Since then, and over the years…
I've worked with DOZENS of clients in more than 23 niches and product lines ranging from books, clothing, toys, antiques, hardware, furniture, gifts, greeting cards, dollar stores, liquor stores, and more.
and I've spoken with HUNDREDS of prospects, and what I discovered was that every situation and circumstance is different.
Yet no one was really offering a "real" solution to this dilemma other than on site consulting services, which can be costly for some retailers.
Liquidating a store is HARD…lots of preparation and management if you intend to make a profit and not lose your shirt.
 AND they all operated with the same antiquated methodologies that caused my dad to lose a truck load of money as well as his well earned reputation in town.
So, although my company Retail Sales PRO offers store closing consulting services to independent retailers, I decided several years ago to take the time to document every single step of the liquidation process.
How I facilitate and conduct a store closing or going out of business sale for my clients, and put it in a book…
That didn't go over well with the "other guys" in the market offering similar services to my company. Likely because I started selling TONS of these books and costing them some business…
But the reality is this:

My retail consulting firm has generated more than $50,000,000 (that's MILLION) in RETAIL sales for clients all around the world with these LIQUIDATION SECRETS.
And I had a fundamental belief that every retailer who is wanting [or needing] to close their store should be able to have the knowledge to do it themselves if they choose.
Now you can too with this amazing STEP-BY-STEP book I wrote called Liquidation Secrets Revealed, outlining everything I do when I conduct a sale for my clients!
Just imagine…
Within 60-90 days from RIGHT NOW you can convert your inventory to FAST cash…and more importantly, PROFIT!
Yes, you read that right…
And if for whatever your reason you decide after reading the manual that conducting a final liquidation sale is too much for you to handle alone…no problem!
I'll apply 150% of the cost toward ANY of my consulting packages, even our remote programs that save you THOUSANDS OF DOLLARS!
That's a 150% GUARANTEE!
And if you STILL find yourself reticent to take me up on this amazing deal (amazing being defined as OVER 2 DECADES of hands on experience and success as a professional liquidator and store closing consultant, well…
Independent retailers like YOU already know my methods get REAL results…
China and Fine Gift Store
"Your marketing strategies got more traffic into my store than I've ever seen…sales are almost 7 times more than normal over the first 5 days alone!"
Keaton
– Fort Worth, TX
Children's Clothing Store
"We owe you a huge "Thank You"! Your strategies took our chaotic mixed up thoughts and gave them structure. Your numbers for advertising, time frame, and everything else introduced us to concepts we would likely 'not' have pursued. Your Liquidation Secrets strategies helped make our big sale a huge success!"
Tumarkin
– Gainesville, FL
Just imagine, YOUR store looking like THIS now…
to long lines of people like THIS…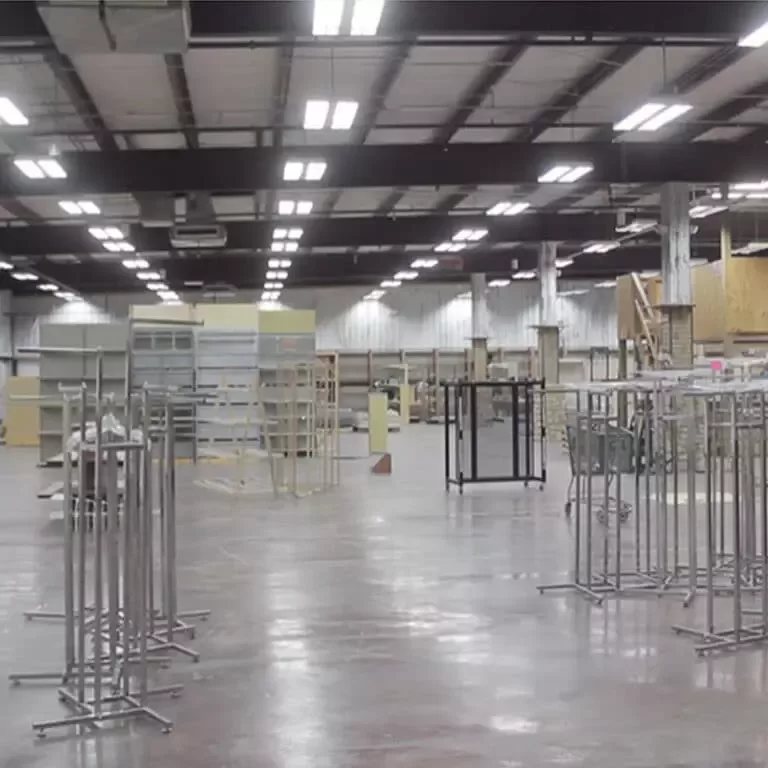 AND you were able to walk away PROFITABLY!
You're about to volcanically erupt your cash flow in a short period of time, liquidate inventory and assets, and peacefully move on to the next chapter of your life!
Liquidation Secrets Revealed is a consistently updated collection of marketing and promotion principles that I've personally uncovered over my years of being in the retail business with my family
And also as a retail consultant, actively facilitating and conducting high impact retail Liquidation and Store Closing Sales for dozens of clients since 2000.
Clients in nearly EVERY industry including:
Hardware, Furniture and Accessories, Art, Variety, Crafts, Liquor, Apparel, Shoes, Automotive, Sporting Goods, Toys, Home Decor, Wallpaper, Pets, Gifts, China, and many more!
But it's not just about ridiculously high sales volume in a short period of time.
Even though your sales are in trouble now, and maybe have been for quite some time, when you follow the strategies and plan in this book you'll happily watch your sales volume SOAR up to 3-8 times more than normal during your first few days alone!
All the latest techniques and strategies, including how to fully utilize Facebook and social media to create viral traffic, which reduces your overall advertising budget.
How to build or compile the right mailing list for your initial direct mail piece, specific press release tips.
And how to get local media to pick up the story, email and other digital marketing for your sale.
Even if you don't know a thing about computers or the Internet.
It's all right here in the book (more of a manual because it goes into such depth)!
And it was created specifically for independent retailers who are in a position where they MUST LIQUIDATE their inventory and assets.
And don't want to go through the hassles associated with trying to sell as an ongoing business.
Or worse yet, an auction, which has proven to be one of the costliest and least effective ways to profitably liquidate inventory and assets.
Through experience, what I have found is that, while the information in this book is thorough and works like a horse on steroids to generate mountains of fast cash AND profit for you.
Many retailers simply do not want to take the time and energy necessary to learn and do EVERYTHING that must be done in order to make a store closing sale super successful.
And it's true…conducting a successful, profitable Liquidation or Store Closing Sale is NOT for the faint of heart.
There's lots that must be done before AND during the Sale, and doing all this in ADDITION to running a business can be quite overwhelming.
Anyway, this is the reason that I offer a 150% GUARANTEE!
I should clarify that the information you will find in the book is not universal.
In fact, it's quite different from the strategies that my competitor's offer, but these same strategies have worked like gangbusters to generate more than $50,000,000 (MILLION) in new retail sales for my clients over the years.
I'd like you to think about this:
When your teeth need attention, you go to a dental PRO, right?
When your accounting needs attention, you go to an accounting PRO, right?
When your car needs attention, you go to an automotive PRO, right?
When your mind needs attention, you go to a psychology PRO, right?
Well, now that your retail store needs attention in the most critical time, why wouldn't you give it the attention it needs from a RETAIL SALES PRO?
Why wouldn't you make a small investment on your part for a comprehensive book on the subject written by a Retail Sales PRO and "brilliant promoter" (blushes) that's been doing this successfully for more than 20 years?
Look, you have zero to lose and everything to gain after you've made the wise decision to SAY YES and BUY THIS BOOK NOW!
I already know you're nodding your head in agreement that this is a great decision!
To your success,
Travis Walker
Founder, Retail Sales PRO
Author, Liquidation Secrets Revealed
"Your manual is well done and provides a substantial amount of very useful information — just the kind of details I need to organize and execute a high impact sale on our own. You are definitely providing a much needed and greatly appreciated service for small retail store owners."
Dayton
– Pennsylvania
It doesn't matter what kind of retail store you have because, like all effective systems, the Liquidation Secrets™ system works with nearly any retail inventory.
Liquidation Secrets™ are very simply a constantly evolving system of the latest in marketing and promotion technology designed for storefront retailers that have customers walking through their doors, shopping for the merchandise, and taking it to a cash register or point of sale system to make a purchase.
Basically, if you are a retail establishment that provides only services, if you have a restaurant selling prepared food, or have an automotive business selling cars, sorry, but my systems are not designed for this type of establishment, although some of the marketing principles will definitely still apply.
My team and I are constantly testing new methods of promotion as new technology emerges to generate as much profit for our clients as possible and, as such, I try to have an updated book available every year.
The book is comprehensive and covers everything from mindset, to making the decision, to preparation, to advertising (the most important aspect), to merchandising, to fixtures, to signage, to salesmanship, and everything in between.
The price I decided on the book is quite modest considering the incredible amount of information and years of expertise it contains.
Remember, this is the exact same system that we implement for and with clients as part of my consultation.
You've seen some of our testimonials from many different retailers who have purchased the manual over the years and conducted a carefully planned, professional liquidation or Store Closing Sale on their own utilizing the information in it.
I also have had even more people who purchased Liquidation Secrets™ Revealed who have call me back after reading it and said they would still rather have me facilitate and conduct their Store Closing Sale for them.
Regardless of where you are after reading through Liquidation Secrets Revealed, I always make sure your satisfaction AND success are at the top of my priority list!
P.S. Remember, you have nothing to lose because the book provides you with literally EVERYTHING you need to know about conducting a hyper- successful Retail Liquidation or Store Closing Sale, which could save you THOUSANDS of dollars!
P.P.S. The information in this book can increase your cash flow by as much as 3-8 times more than normal during the first few days to first first couple of WEEKS (at minimal discounts) if implemented correctly.
P.P.P. S. Remember, too, that if you read the book and decide you don't want to conduct the Sale yourself, then just let me know and I'll gladly apply 150% of the purchase price toward my consulting and ensure your Store Closing Sale success!
"We needed advice on how to avoid common mistakes and how to maximize sales with our store closing sale, but couldn't find any solid information online.
Liquidation Secrets Revealed is great for outlining the details of a workable liquidation plan and walking you through each stage.
Travis definitely has the experience which he communicated very clearly in his book. By following the steps we were able to create a 'feeding frenzy' and were surprised that customers bought like crazy the first weekend at only a minimal discount!"
Brielmaier
– Appleton, WI