Own a Retail Store and Are Now thinking of Retiring? Here's what you should know
Yes, even the information of "authority" websites that would lead you to believe you could trust them are wrong.
So if you plan to close your business when you retire, some of these "authority" websites have some of the worst advice for how to have a retirement going out of business sale, I have ever seen!
There is a ton of information all over the internet about selling a retail business when retiring.
And after 20 years in the business of liquidating stores, I have seen it all.
Unfortunately most of the information is completely wrong and could lead to the loss of a huge amount of money for store owners.
The advice cited was not written by experts in this very narrow and specialized field, I can assure you.
The author of the information on one of these sites has a Bachelor of Science in sport administration and is listed as having "expertise in business, beauty, fashion and sports".
I am sure she is a great person but if I were considering closing my business that I have spent years of time, effort and putting my hard earned money into, I would not be following the advice of someone that had such a broad and unrelated background.
As I said this is a personal mission for me. I saw my dad go through the worst experience of his life in closing his store and following bad advice.
He knew retail from the best, Sam Walton of Walmart, but he had no idea how to close his stores profitably, with his head held high.
That is when I decided to take a stand and start my consulting business 20 years ago and help retail business owners with their exit strategy.
It actually makes me furious that small business owners, just like my dad was, are reading and following this advice and leaving thousands of dollars on the table when they close their store business.
My dad used to work for Sam Walton before Walmart ever existed so he knew retail but he had no idea how to close his store when it came time.
He took bad advice and I saw my dad suffer the pain of losing his hard earned money and his piece of mind over following it.
So let's break down this bad advice from some of these websites so that you don't have to suffer like my dad did.
That is the whole reason I started my liquidation business in the first place.
Remember when you are closing your store you get one shot at getting this right.
So knowing what you are doing or finding the right person to help you is critical.
Just imagine your store looking like this
And looking like this after your Retirement sale comes to an end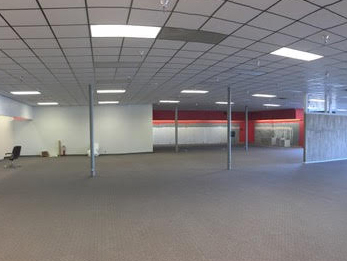 Bad Advice Step Number One:
Hold a sale in your store for three or four weeks leading up to your official closing.
Make the discounts large enough to encourage customers to buy as much as they can — between 40 and 70 percent off is ideal.
This is the WORST possible thing you can do!
The result will be you selling your best merchandise at HUGE discounts.
The loss of profit here will be substantial.
The worst part of doing this is then you are left with the rest of your merchandise of lesser quality.
And will have to mark it down even more so that you are practically giving it away at an enormous loss.
The best thing you can do when you have decided to close your business is to have a good mix of merchandise to sell, that is marked at minimal discounts.
The real trick here is to have the sale marketed correctly so that the large crowds come in when the merchandise is a mix of your best selling stuff in addition to your other merchandise.
The correct marketing will keep the momentum going so that you profit the most from minimal discounts while still selling down your inventory.
Bad Advice Step Number Two:
Set up a post-closing sale.
Place classified ads, both in print and online, notifying people that you're selling off your leftover inventory in bulk.
If your the closing sale is conducted the correct way with a marketing plan designed to motivate people to buy then Step Number Two is completely unnecessary.
Your store should be liquidated to the bare walls after your store closing sale if it is done right.
In my 20 years in helping retailers close their store I have never had any of them ever have a "post closing sale" or sell "leftover" items in bulk.
People who respond to these types of sales offer pennies on the dollar for even more effort and loss of money for the store owner.
This can be a painful process and can be completely avoided if the sale is set up and conducted in the correct way, many times by a professional.
Bad Advice Step Number Three:
Sell off all inventory left after your official closing date and post-closing event through a business-to-business liquidation auction or sale.
You can either organize such an event yourself, or hire a company that specializes in liquidating merchandise.
I have had so many people come to me asking how to have a going out of business sale AFTER they have tried to do it on their own, just like this article suggests in Step Number One.
This article is suggesting that you seek out someone that specializes in liquidating merchandise AFTER you try it one your own.
I will tell you if you have tried a going out of business sale on your own and then came to me for help, though I would love to help you, I can't at that point.
The strategy behind a successful going out of business sale is intricate and you get one shot to get it right.
If you have already sold your best merchandise for huge discounts in the first few weeks, if you have already announced to your customers and the community that you are going out of business…there is no starting over.
I am sure there are some companies that may entertain helping you but in my opinion they will charge you a flat fee for their service, regardless out the outcome and get you minimal results at best.
Bad Advice Step Number Four:
Donate anything that you can't sell.
Again, if your going out of business sale is conducted correctly you should be able to sell everything.
If there is merchandise left over after having a correctly marketed and run sale then that merchandise is what I would deem as unsellable.
At the end of the sale if something is left over it is clearly not wanted at any price.

Donation for a tiny deduction on your taxes is not something that you want to include in your plan of liquidating your merchandise.

When following any advice for something as critical as how to have a going out of business sale you need to check the source, even from what may be deemed "authority" websites from names you trust.