Independent retailers like you want to know how to get a business closed down quickly and with high profit
You may be concerned about how to get your store closed down ESPECIALY if you've been affected by more customers buying online, inability to get merchandise, employee layoffs, and much more!
Your sales are likely lagging or downright suffering as a result, and you're pondering all your options.
Hi, I'm Travis Walker, founder of Retail Sales PRO, and for more than 20 years I have been helping independent retailers like you quickly and profitably convert inventories and assets to FAST CASH with well-structured retail going out of business sales.
As a Closing Down Business Sale Expert I will help you:
Sell your inventory fast, efficiently, and profitably.
Walk away with your head held high and with profit.
Settle your debts.
so you can finally enjoy your life again as you venture into the next chapter.
With successful retail going out of business sales in 24 different retail categories and with clients from around the world, my cutting edge marketing and liquidation strategies are the quintessential business shut down checklist that will have your cash registers begging for mercy as your big sale commences!
And YES it is far more profitable and faster for you to have a store closing sale than to "hope" you find a qualified buyer willing to pay even close to what you paid for your inventory and fixtures!
You get ONE SHOT at a successful store closing liquidation sale and I help you make that one shot, count.
(All Communications are 100% Confidential)
Frequently Asked
Questions
(All Communications are 100% Confidential)
Praise from past Retail Sales PRO clients
"When I made the difficult decision to close my business I realized I didn't know what I didn't know. Travis warned me our sales would be big. Wow, he didn't lie! I couldn't be happier with the choice I made going with Retail Sales PRO."
"From the moment I hired him -I can tell you- he has done everything, and even more, than what he told me he would be able to do. I would absolutely hire Retail Sales PRO again!"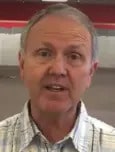 Terry Maupin
Former Owner,
Furniture & Electronics Store
"Hiring Travis and Retail Sales PRO was the best decision we ever made! I was stressed out during the entire process, but he gave me peace of mind. He took care of everything – start to finish!"
Mary Ann C.
Former Owner,
Western Wear & Farm Supply Store
"I do not think that we could have executed a sale as successfully as we did with Travis at Retail Sales PRO.

I would HIGHLY recommend if you're closing your store!"
Doug T.
Former Owner,
Farm Supply Store
"At first I thought I could do this all myself, but after seeing the entire process unfold I realized there was NO WAY I could have done this myself! The end result is this all exceeded my expectations!"
Brice H.
Former Owner,
Art Supplies Store
We had people lined up at least an hour before we opened, and there was nowhere for people to park.

They were wrapped all the way out to the street, and that line lasted the entire day.

Stacy
Former Owner,
Fabric Store
(All Communications are 100% Confidential)
Not ready for a consultation?
Get my FREE Special Report called Store Closing Secrets: 7 Critical Factors You Must Know To Avoid Losing Money And Ruining Your Reputation